The Industrial Internet of Things - What it is and Where to Learn More
Thursday, June 7, 2018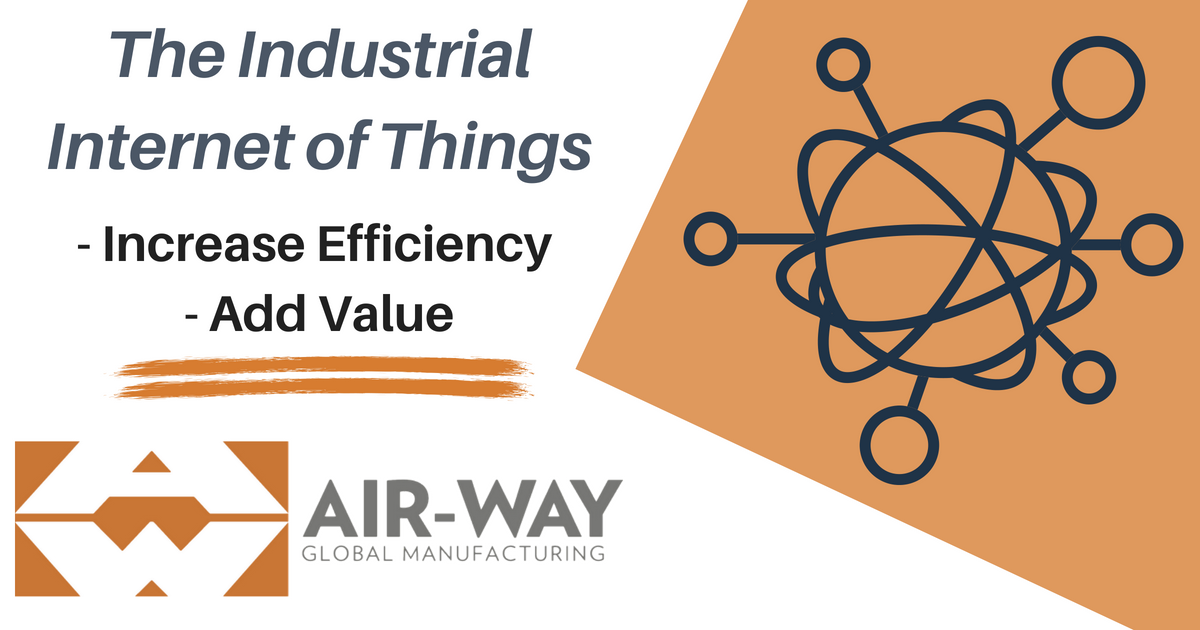 The term Internet of Things (IoT) has fast become a commonplace phrase referring to the interconnectedness via the Internet of computing devices embedded in everyday objects. This integration enables objects to send and receive data, tracking anything and everything imaginable. An idea that has quickly grown into an industrial movement, how does the IoT apply under the umbrella of hydraulic system management and development?
The Industrial Internet of Things
IIoT, or the Industrial Internet of Things, refers to the general principles of IoT, applied in a factory setting. Tim Faillo of Hydraulics & Pneumatics Magazine, outlines some overriding principles behind the concept including:
Starting with an understanding of what specific business or operational goals are desired with an IoT architecture (be that a reduction in downtime, increase of production speeds, leveraging predictive analytics, etc.).
Procuring intelligent components that are able to connect to the desired architecture.
Partnering with a reliable manufacturer that has proven the capability to own the IoT architecture and facilitate the attainment of the initial desired goals.
For example, imagine using IIoT to monitor your equipment's hours, integrated with environment like weather or terrain, and that data to develop a more intuitive preventative maintenance program. IIot solutions can be used to conduct and record a trend analysis, forecasting the likelihood and timing of repair needs, before you're faced with any downtime. These systems can also be used to optimize performance and improve life span of all of your equipment.
Learn More About the IIoT
This is a huge topic, and we've scoured the Internet to gather the most pertinent, timely information available. Check it out!
Read Tim Faillo's complete article entitled, Bringing the Industrial Internet of Things to Fluid Power here.
FluidPower World outlines "Industry 4.0" in terms wireless factory control, providing a great overview of what different full integration platforms are available and what's on the horizon.
Experts explain how hydraulic or pneumatic devices are being modernized for the Internet of Things, exploring current technology trends withMachine Design.
The overall goal of any manufacturing advancement is to increase efficiency, adding value to the end user. That's what IIoT is all about. We understand the importance of this connectedness and measurement/monitoring of your equipment. We continue to invest in our manufacturing technology and supply chain metrics to provide efficiencies to our production teams and our customers.
If there is any way we can assist you with replacement hydraulic fittings or adapters for your equipment maintenance programs, please contact usto start the conversation, today.
Company Video: The Air-Way Way

Air-Way Global Manufacturing continues to be an industry leader by supplying hydraulic fittings and adapters in an ever-changing global marketplace. Flexibility, expertise and dedication to customer service make Air-Way Global Manufacturing the best choice when it comes to delivering parts on time and on spec – anywhere in the world. "Any piece of equipment that has hydraulic systems on it, Air-Way has been involved with. We've been selling to the hydraulic industry for over 70 years now." ~John Hamm, President of Manufacturing and Engineering for Air-Way Manufacturing
READ MORE

Hydraulic Adapters Tough Enough for the Construction Industry

Hydraulic systems on heavy equipment are under pressure. So are the construction workers and equipment operators on the job site. We work with OEMs to provide technical engineering design to ensure you have the right hydraulic fittings for your application. Here at Air-Way Global Manufacturing, we are pleased to offer a variety of hydraulic fittings for the companies who build, maintain and repair the heavy equipment used in construction.
READ MORE

We're Headed to ConExpo 2020

If you've ever attended ConExpo in the past, you know it is an incredible opportunity to connect with vendors, manufacturers, and potential customers. Our staff is looking forward to ConExpo 2020, which will be held March 10-14. Visit our booth to learn more about our company, and the many hydraulic solutions we provide to some of the top OEMs in the world. Our team is excited about sharing how our technical engineering and design staff, can support our customers with hydraulic solutions for their specific applications.
READ MORE