Oil & Gas Industries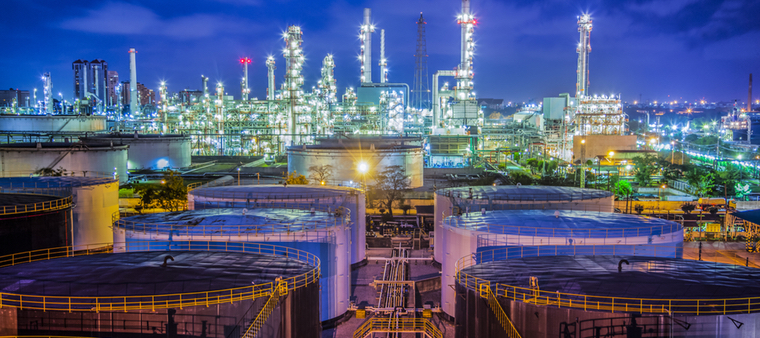 From off-shore rigs to equipment in drilling facilities, hydraulic applications in the Oil & Gas market need fittings that are designed to stand up to the toughest demands of the industry. At Air-Way Global Manufacturing, we specialize in producing hydraulic fittings and adapters with longevity and dependability in mind.
316 Stainless Steel Prevents Corrosion
Most of our Stainless Steel hydraulic fittings are made with 316 stainless steel material to prevent corrosion and withstand even the harshest conditions.
No matter what chemical combinations are used in your pumps, drills, cranes, drilling rigs, or hydraulic rig mains, stainless steel out performs other materials based on its corrosion resistance in extreme temperatures and harsh environments. Stainless steel is also durable and long lasting, reducing the need for costly maintenance or frequent fitting replacement.
Air-Way manufactures high quality 316 grade stainless steel fittings, a heavy duty choice engineered for severe environments that require the highest levels of corrosion resistance - ideal for the oil & gas industry.
Our experienced engineers will work with you to get you the appropriate hydraulic fittings for all of your specific oil and gas hydraulic applications.
We specialize in custom hydraulic fitting engineering and design. From initial concept, through design development, and final part production, Air-Way offers the expertise needed to successfully handle your unique project needs. And with locations around the world, sourcing the right part within the right timeframe is never a problem.
To learn more about Hydraulic Fittings for the Oil & Gas Industry, please call us at 800-253-1036 or contact us today.