Pressure Ratings, General Reference
Hydraulic Tube Fittings Pressure Ratings
Download this section of the catalog here (PDF)
The hydraulic tube fittings represented in this catalog conform to the performance requirements specified in SAE J514, SAE J518, SAE J1453, SAE J1926/ISO 11926 and related standards.
The working pressure ratings listed below are based on a 4:1 design factor for minimum burst. As specified in SAE J514, these are dynamic pressure ratings and the fittings are capable of passing a cyclic endurance (impulse) test for one million cycles at 133 % of the corresponding working pressure.
The rated working pressure for any fitting is based on the lowest pressure rated fitting end. For example, a fitting may include one -4 (1/4") male 37 degree tube end and one -6 (3/8") male pipe end. From the tables below, the rated working pressure for the -4 male 37 degree tube end is 34.5 MPa (5,000 psi) and the rated working pressure of the -6 (3/8") male pipe end is 21 MPa (3,000 psi). The rated working pressure of the fining would be 21 MPa (3,000 psi).
For proper performance, the design of any hydraulic system should take into consideration the rated working pressures for each of the components of the system, including standard ratings for hose and tubing components and assemblies. For any application, sufficient testing should be performed to assure safe and satisfactory performance.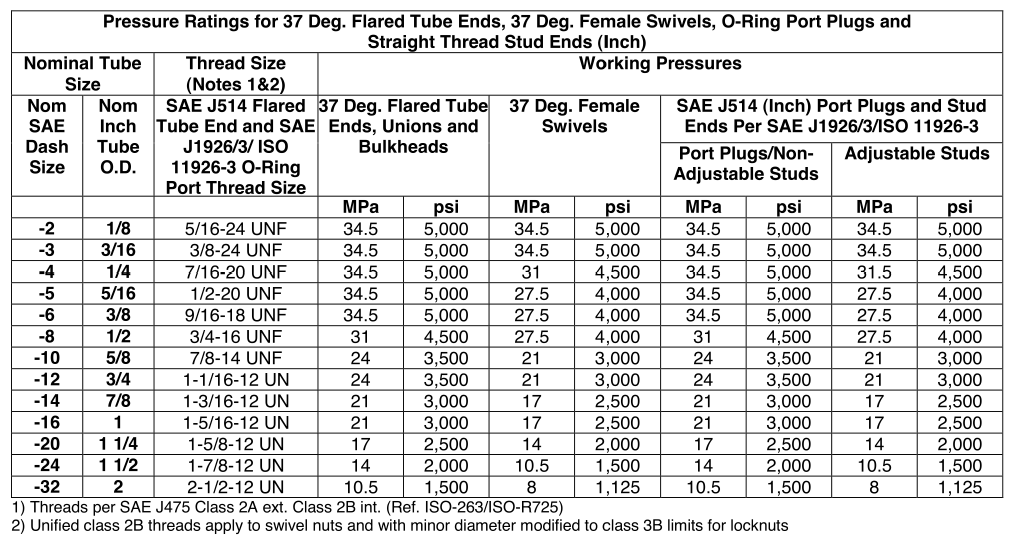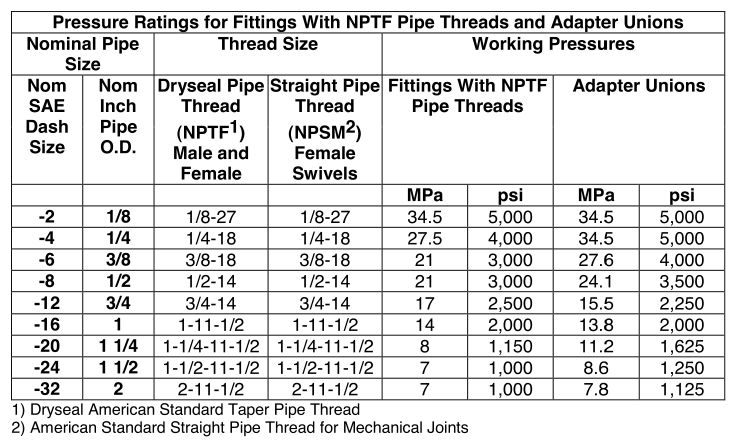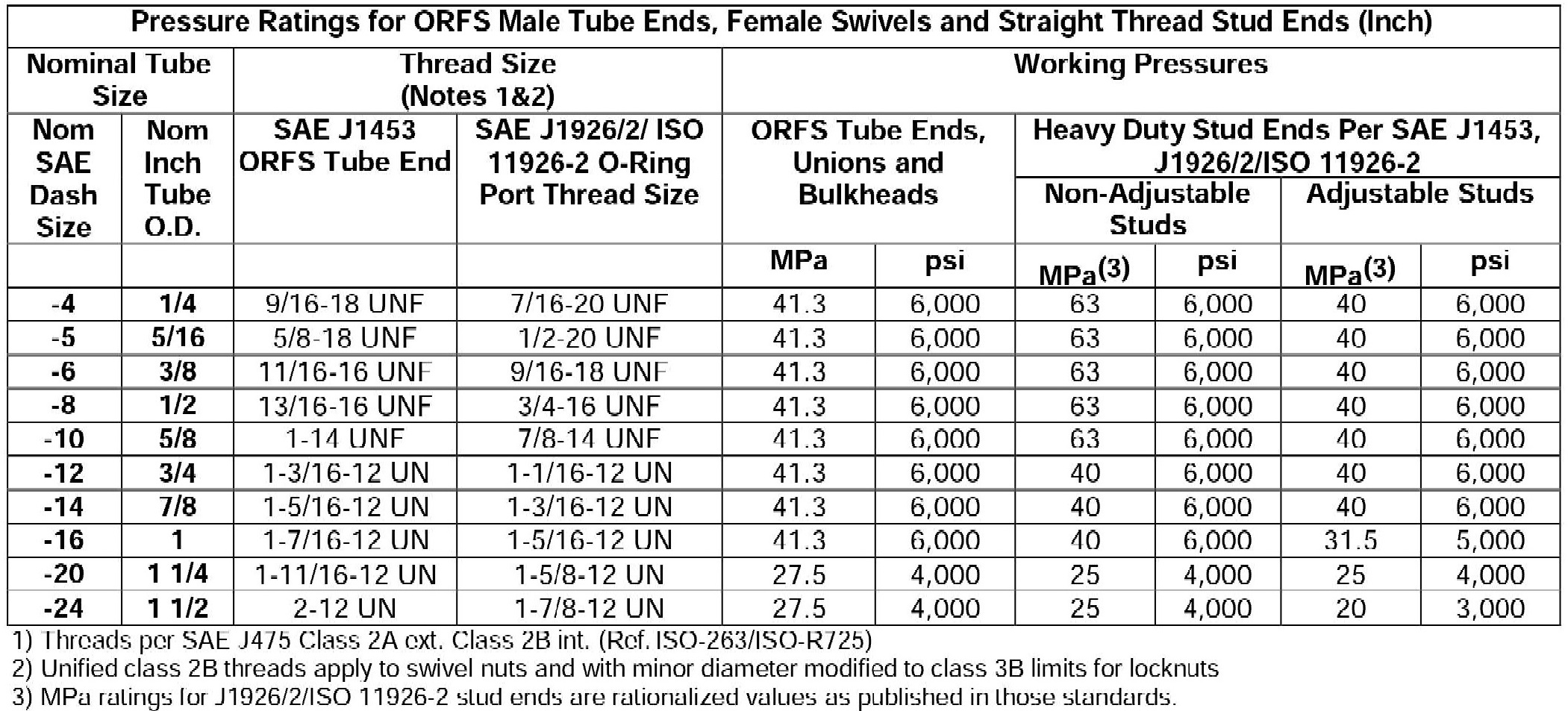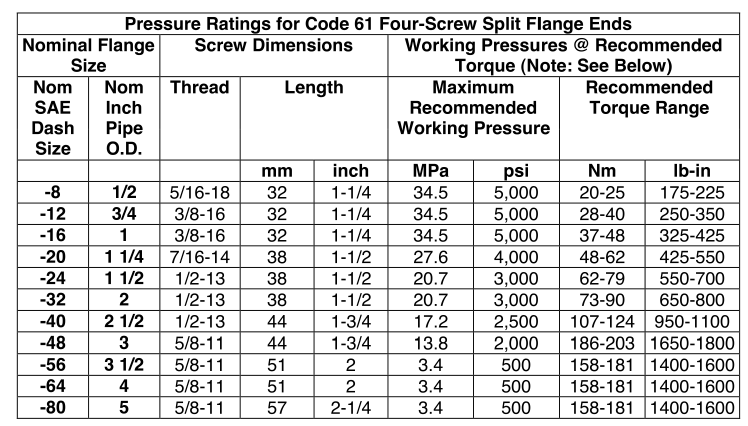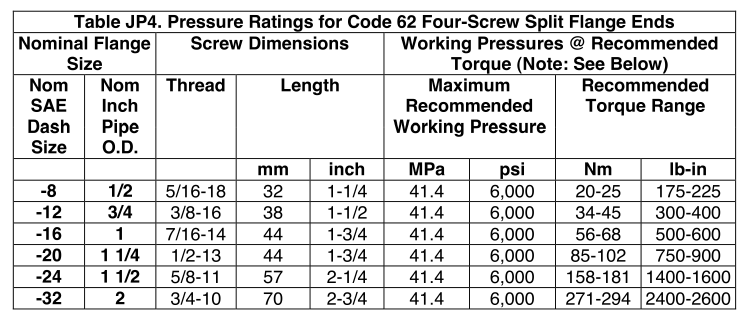 Note: SAE J518, Code 61 and Code 62 Four-Screw Split Flange connections are non-threaded port ends which utilize O-Rings for sealing. They are assembled to ports with split flange clamp halves and clamping pressure is provided by screws or socket head cap screws of SAE Grade 8 or ISO Class 10.9 material as specified in SAE J429 and ISO 898-1.
Flanged head ends are incorporated into fittings having suitable means for attachment to tubes, pipes or hoses to provide connection ends.