Agriculture Equipment Manufacturers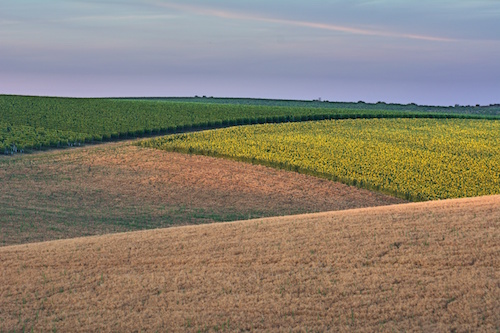 Air-Way Global Manufacturing works with many industry-leading agricultural equipment manufacturers supplying them with high quality hydraulic fittings and adapters. Making waves in the hydraulic industry, Air-Way was recently recognized as a "Partner-level Supplier" for top tier OEM, John Deere. Known for our dedication to the craft and custom engineered hydraulic fittings and adapters, our consistency and attention to detail has allowed us to become a leading supplier to some of the largest Agricultural OEM's in the world.
In the agricultural industry, your parts and products must remain extremely durable, withstanding the most hazardous chemicals and toughest environmental elements. We are here to help back that reputation with fittings and adapters made with longevity in mind.
Equipment features like sprayers, require high corrosion resistant plating, such as Zinc Nickel Plating, ensuring your equipment performs at its best. At Air-Way, we prevent corrosion by controlling the design, protective coating, and material selection of every fitting made.
Tractors, Combines, Loaders, Harvesting and Foraging Equipment, Implements and Attachments — our hydraulic fittings are specially designed to equip your agricultural machinery with the best in durability and performance. After-market and service parts are also available to match your exact specifications.
Part of our flexibility in manufacturing lies in the fact that we own the entire process, from start to finish. We design and customize our products in-house for all OEM and Distribution customers. That means that no matter what, Air-Way has your back.
To learn more about our hydraulic fittings for agricultural equipment and machinery, please call or contact us today. 800-253-1036