We Provide Engineering Support for Hydraulic System Design
Friday, October 25, 2019
Is your business struggling with the skills gap or worker shortage in today's ever changing economy? You're not alone. In fact, this Thomasnet.com article states that sourcing alone for design engineering services is up over 14%. We see it with many OEMs and hydraulic machinery manufacturers. Over the last several years our technical engineers have worked with an increased amount of customers to assist in their hydraulic system design, and component selection. Regardless of whether you need hose assemblies (hoses and adapters) or just components, we can help.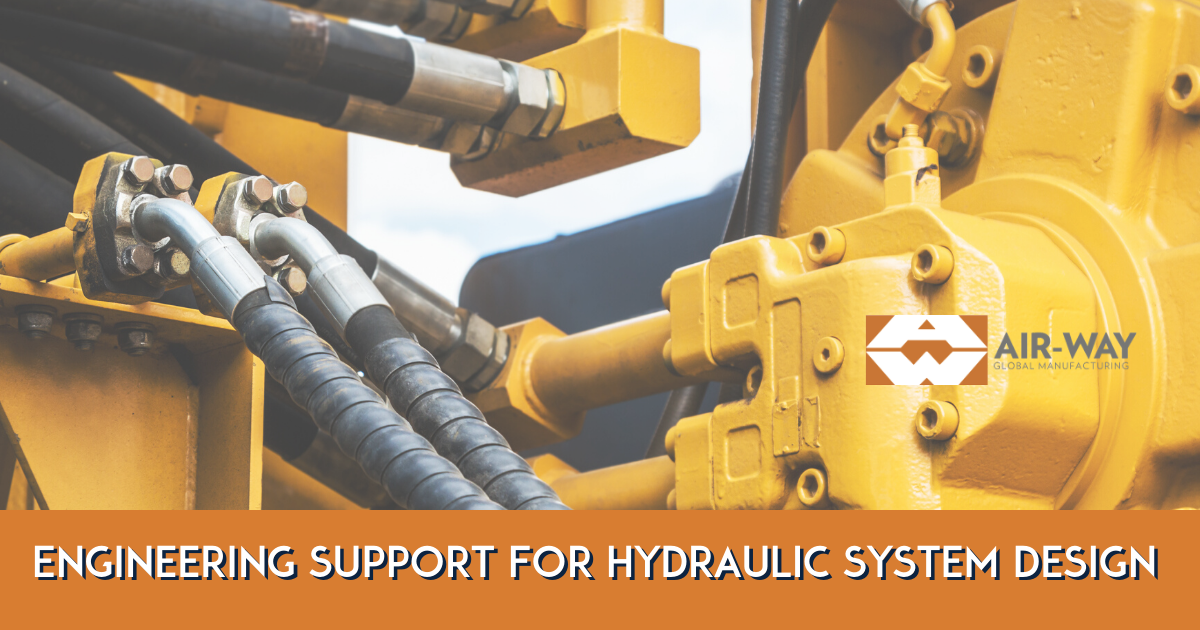 Innovative Hydraulic Solutions for All Types of Industries
We are able to engineer innovative, effective hydraulic solutions that can help you meet (or even exceed) your goals. Since our inception in 1950, our experienced engineering team has assisted clients in various industries including:
Strong Engineering Capabilities
Our hydraulic technical design and engineering support includes:
Adapter designs and solid models that are compatible with the majority of CAD formats
Design and production of tools in-house for manufacture
EDM machine/process
Fully integrated CAD/CAM
And, rapid prototyping when needed
Testing to Meet Your OEM Hydraulic Application Requirements
After your hydraulic system and adapters have been designed to meet your specifications, you can expect our engineers to validate it when necessary to ensure it meets industry standard. A variety of tests can be performed including cyclic endurance tests, static pressure tests, salt spray tests, gravimetric cleanliness tests, and torque coefficient tests.
Support During Every Step of Your Hydraulic System Design
From the initial concept to the design development and final adapter production, Air-Way is here to offer the engineering support you need to complete your project with ease and efficiency. Our engineers work with your team to provide you with the technical support you need for your specific system.
Contact Air-Way For More Information
Do you have a hydraulic system design project or product development on hold due to lack of engineering or technical design resources? See the difference we can make for your bottom line. We own the entire manufacturing process, so we can provide stock or custom fittings and hydraulic adapters, even complete hydraulic hose assembles. Count on a leader in the global hydraulic fitting industry to provide engineering support for your hydraulic system design. Contact us today.
Coronavirus Response For Customers

We remain staffed and in production at all locations, both US and China, including our Edgerton, Ohio, facility. Air-Way supplies Original Equipment Manufacturers in the Agriculture, Construction, Fire and Rescue, Defense, Access Equipment, and Material Handling industries to name a few. Several of our largest customers have been classified as "Essential Critical Infrastructure". As an integral supplier to these companies, Air-Way will continue operations at all of our facilities with as little disruption as possible.
READ MORE

Seven Key Qualities To Consider When Selecting Your Supplier

Just like a chain is only as good as its weakest link, a company is only as good as its worst supplier. Suppliers play a critical role in the production process, providing the materials a company uses to produce its own products and provide services. The right supplier can help a manufacturer improve the production process, maximize capabilities, create cost efficiencies, and deliver a higher-quality product. For some organizations, their suppliers are the secret sauce to their own success.
READ MORE

ATTENTION: Visitors to Air-Way Global Manufacturing Facilities

Air-Way proudly associates with businesses throughout the world and empathizes with the hardships that organizations are experiencing as a result of the coronavirus (COVID-19). Currently, this is a global concern, particularly in China and parts of Europe. As a company, we have an obligation to do our part to prevent its spread.
READ MORE