Challenges in the Supply Chain Due to COVID-19 and What You Can Do About It Today
Tuesday, September 7, 2021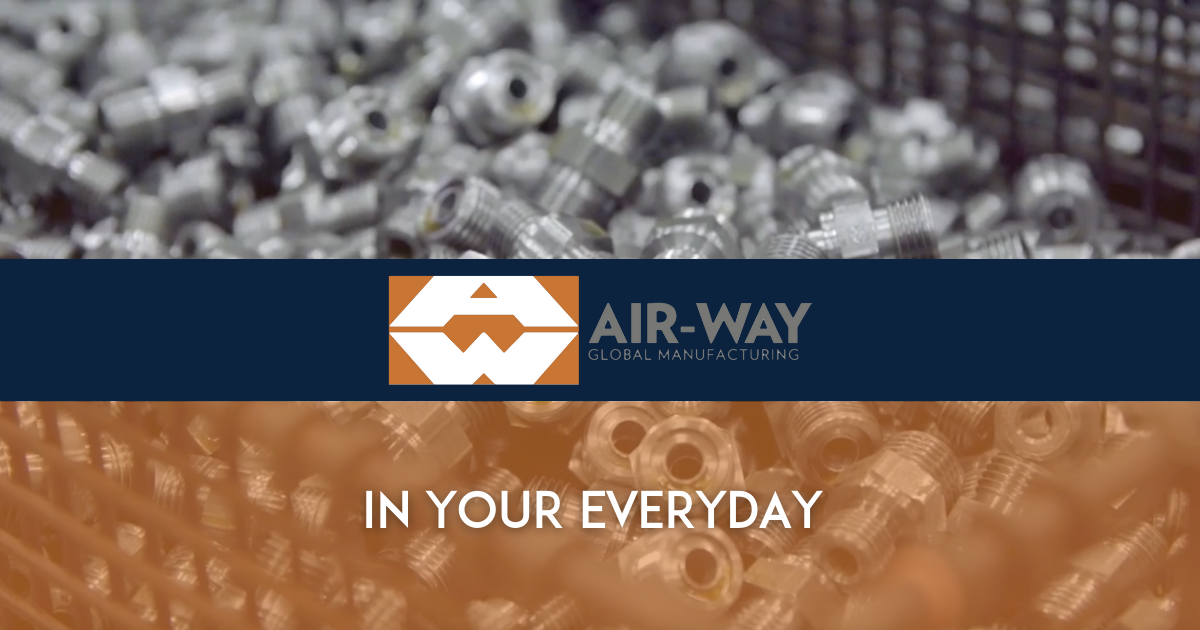 Nearly every industry has been impacted by supply chain issues during the COVID-19 pandemic. Manufacturing, construction, and retail trade have experienced the most significant disruption in their supply chains, and many continue to feel that pain yet today. So much so, that in June of 2021, the White House announced the formation of a Supply Chain Disruptions Task Force to address short term supply chain issues nationally.
The direct impacts to supply chains as the result of COVID-19 stemmed from the lockdowns that occurred in 2020. Workforces were required to slim down and operate with less staff. Manufacturers dependent on materials from overseas ran into additional delays with transportation and shipping. Today, many suppliers are having difficulty hiring workers to help ramp up production.
While there isn't a quick fix to avoid every issue that can arise, there are proactive steps manufacturers can take to alleviate costly supply chain burdens.
Complex Supply Chains
OEM's rely on parts from a variety of suppliers, with some of the finished parts themselves being produced by multiple subcontractors. This lowers costs and gives manufacturers flexibility; however, a stretched and distant supply chain is vulnerable. Especially if your supplier produces a specialized item in only one plant or overseas. Working with local suppliers who have in-house manufacturing capabilities, short lead times, and carry an inventory can reduce the chance of supply chain disruption.
Shipping and Delivery
Shipping and delivery issues can happen even outside of a global pandemic. Events out of our control like weather, or extreme circumstances such as the stuck Evergreen container ship blocking the Suez Canal for multiple days can cause major supply chain delays. Hitting deadlines is critical to production. Suppliers that can expedite orders, drop ship products, and that have a US-based manufacturing footprint can reduce the stress of on-time delivery.
Inventory Management
Keeping a low in-house inventory helps control costs, but when shortages in the supply chain occur, a lack of inventory can derail production goals. One solution is to build up your internal inventory, but that can add unnecessary costs if inventory needs are difficult to predict. Another more flexible option is to identify suppliers that maintain a large inventory that is ready to ship on-demand.
The pandemic exposed many issues and vulnerabilities in current supply chains. Now is a good time for manufacturers to assess their supply chains to see where they can make changes that can help avoid pitfalls in the future.
Whether you need a custom design or off-the-shelf hydraulic fitting, Air-Way Global Manufacturing's expert engineering team, comprehensive inventory, and US-based, in-house manufacturing will assure you have the products you need as quickly as possible. Contact our team of experts to discuss your hydraulic fitting and adaptor needs today!
Our Commitment to Manufacturing Sustainability at Air-Way

Clean energy improvements continue to be an important mission for the US and the world. The US Department of Energy (DOE) recently announced $18.4 million through the Technology Commercialization Fund (TCF) for seven national laboratory projects with the goal of getting more clean energy technologies to the marketplace. This provides an opportunity for manufacturing sustainability and sustainable business practices as a whole.
READ MORE

Hydraulic Fittings: Witness Air-Way in Your Everyday

Today, hydraulic and pneumatic fittings have more machines and equipment running smoothly than you might think. You probably pass by hundreds, if not thousands, of these fittings every day without even realizing it.
READ MORE

June Newsletter 2022

The June newsletter is here. Check out all of the amazing things that have been going on at Air-Way!
READ MORE