Announcing Our 2017 Employees of the Year
Monday, February 19, 2018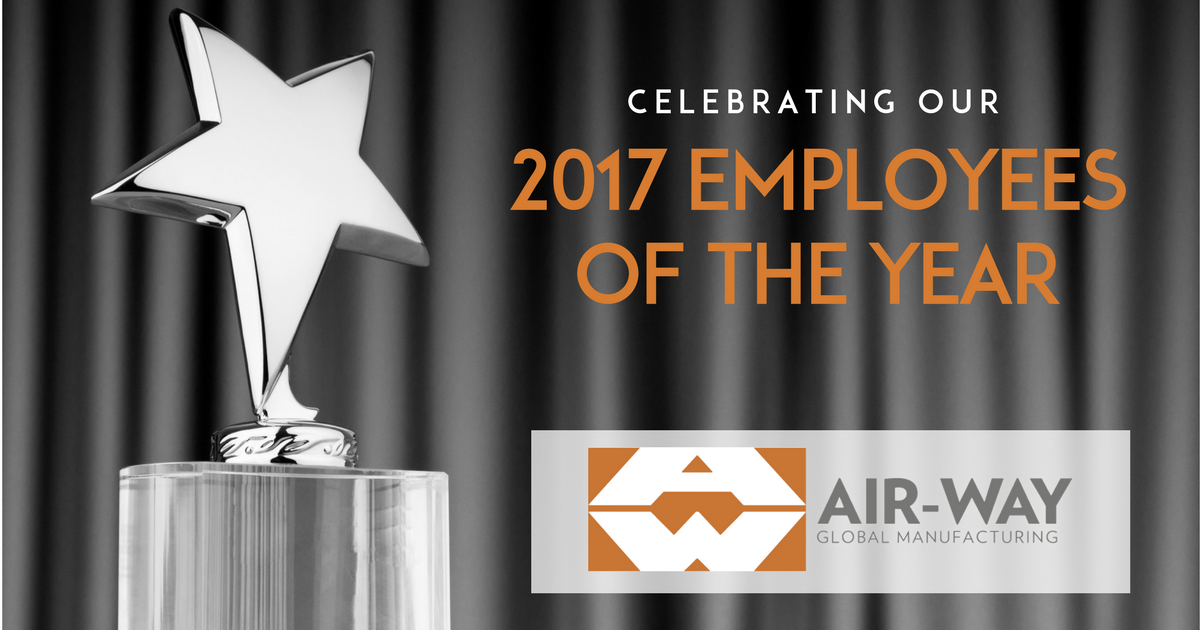 We are incredibly proud to announce the 2017 Air-Way Global Manufacturing Employees of the Year! These three members of the Air-Way staff, each based in a separate manufacturing facility, all have something in common. They are dedicated, dependable, and have earned the respect of their peers through consistent follow through and initiative. Please join us in congratulating this year's Air-Way Employee of the Year award recipients.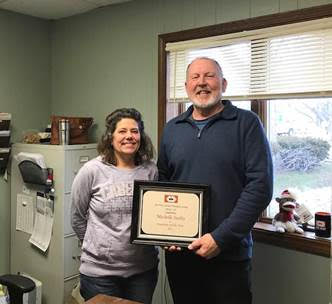 Michelle Seeley
Air-Way Global Headquarters and Production Facility
Olivet, MI
Michelle has been with Air-Way since 1995 and works with our Purchasing team as a Buyer. We appreciate her ability to acquire things quickly when needed by developing valuable knowledge about the purchasing process and established lasting relationships with many vendors and suppliers.
Phil Ketcham
Air-Way Production Facility
Hamilton, Indiana
Phil initially hired on with Air-Way in 2007 as an Autobar Operator. Through the years, Phil became a very talented Set-Up Operator and earned the respect of management, as well as his peers on the production floor. Phil was promoted to a Supervisor position in May 2017, where he currently resides. Phil has done a great job as a new member of the Management team, we value all his contributions to Air-Way.
Joe Thompson
Final Assembly and Warehouse Facility
Edgerton, Ohio
Joe started with the Edgerton crew in 2012 as a Part-Time Capper. He has worked his way through a number of positions, including Receiving and Material Handling. Joe has shown that he is dedicated to performing his job with integrity. He has recently accepted an Assistant Supervisor position in Hamilton where we look for him to do great things. Congrats!
Congratulations to all our 2017 award recipients, we are lucky to have you on the Air-Way team and know that 2018 is going to be amazing because of you.
If you'd like to be a part of the Air-Way team, we invite you to view open positions here or apply online.
For more information Air-Way Global Manufacturing's custom designed hydraulic fittings and adapters, view our product catalog, or contact us at 800-253-1036.
Air-Way Canada is Expanding its Inventory

Since 1977, Air-Way Canada, formerly known as Pacific Hose and Fittings, has supplied high quality hose, fittings and accessory products to customers in Western Canada. Through continued growth and evaluation of market needs, Air-Way Global Manufacturing is expanding its inventory to support the growing customer base in Canada.
READ MORE

Visit Us at NAHAD

Visit the Air-way and Hydra-Flex teams at Booth #709 during NAHAD 2019 in Las Vegas, April 2-7, 2018.
READ MORE

Air-Way Terminology – Fittings or Adapters?

If you go to the homepage of Air-Way Global Manufacturing, in big, bold letters it says, "Hydraulic Fittings & Adapters Manufacturer." In our line of work, these two words - fittings and adapters – are quite interchangeable. Do they mean the exact same thing? We've talked with our team of experts including engineering, production, and sales reps to get the details.
READ MORE