Air-Way Is Undergoing ISO 14001:2015 Certification Process
Thursday, October 20, 2016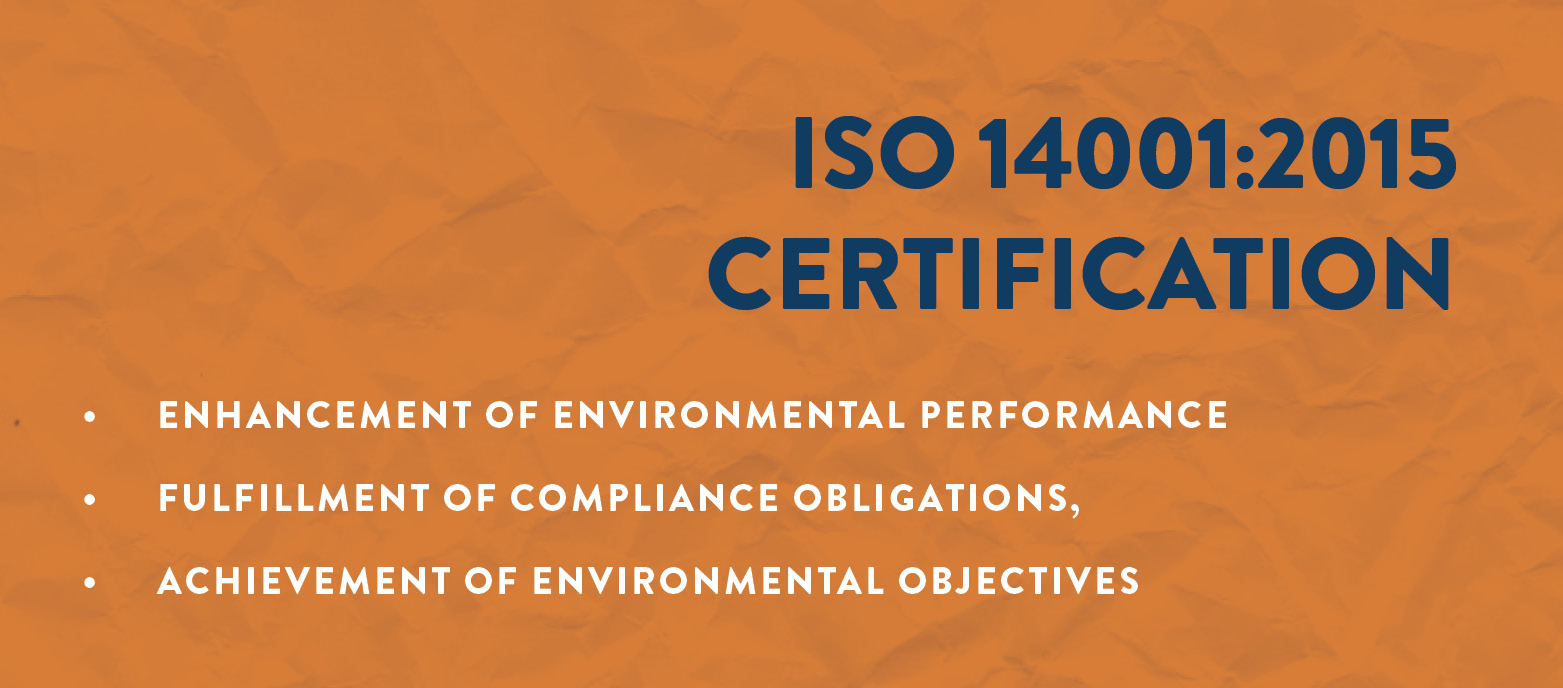 In a previous blog post we discussed our ISO 9001:2008 Certified Hydraulic Fitting Manufacturer certification, however, our expertise does not stop there. Air-Way Global Manufacturing is in the process of achieving an International Organization for Standardization (ISO) 14001:2015 Environmental Management certification, too. What does this additional certification mean for Air-Way? Let's discuss:
What does the ISO 14001:2015 certification entail?
This certification provides clear guidelines and values for organizations to adhere to in order to manage and measure their environmental responsibilities. The overriding purpose is for organizations to implement an environmental management system, which includes:
Enhancement of environmental performance,
Fulfillment of compliance obligations,
And, achievement of environmental objectives.
ISO states that the 14001:2015 certification, "Helps an organization achieve the intended outcomes of its environmental management system, which provide value for the environment, the organization itself and interested parties."
Organizations of any size and background can apply for the ISO 14001:2015 certification, and if this recognition is obtained, it applies to all aspects of the business, including: activities, products, services, employee incentives and benefits, and much more. Overall, by obtaining this certification, organizations are proving that they can manage their processes to include sustainable and environmentally-consciousness alternatives.
When applying for the ISO 14001:2015 certification, the following criteria is considered:
Context of the organization
Leadership
Planning
Support
Operation
Performance evaluation
Improvement
What are the benefits of receiving an ISO 14001:2015 certification?
Our goal in working through the certification and process is to continue to elevate our capabilities as a world class hydraulic fittings manufacturer and be mindful of the environment throughout all of our processes. By receiving this certification, Air-Way Global Manufacturing will accomplish the following:
Improve resource efficiency
Reduce waste
Reassure customers that environmental and legal standards are being met
Offer a competitive advantage over competitors
Establish greater sense of trust from current and potential customers
How can we integrate this certification with ISO 9001?
Individual ISO certifications complement others. By obtaining ISO 14001 certification, elements of our ISO 9001 system will also be impacted. For example, our policies, quantifiable objectives, organizational processes, resources, documentation and upper level management will now focus on sustainability and environmental-consciousness. By obtaining both certifications, Air-Way Global Manufacturing will have an additional 'leg up' on competitors.
In 2015, 319,324 ISO 14001 certifications were administered worldwide. This was an 8% increase from the previous year. To learn more about the benefits of ISO standards and certifications, visit: www.iso.org/iso/home.htm

Check out our hydraulic fittings catalog to learn more about the Air-Way Global Manufacturing's hydraulic fittings and our custom capabilities.
Engineering Capabilities: Trust Our Experience in Custom Designs

At Air-way Manufacturing, our engineering capabilities allow us to specialize in custom designs for fittings that are specific to your hydraulic application.
READ MORE

9 Testing Capabilities at Air-Way That Set Us Apart From Our Competitors

Discover nine of the testing capabilities at Air-Way that help us be one of the largest independent and most trusted hydraulic fitting manufacturers in the United States.
READ MORE

Our Commitment to Manufacturing Sustainability at Air-Way

Clean energy improvements continue to be an important mission for the US and the world. The US Department of Energy (DOE) recently announced $18.4 million through the Technology Commercialization Fund (TCF) for seven national laboratory projects with the goal of getting more clean energy technologies to the marketplace. This provides an opportunity for manufacturing sustainability and sustainable business practices as a whole.
READ MORE