O-Ring Face Seal Fittings and Adapters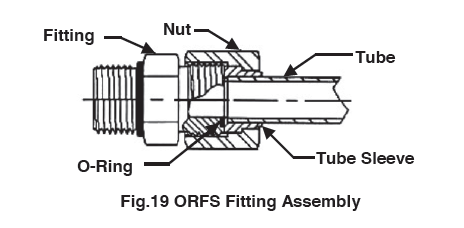 Download this section of the catalog here (PDF)
Inspect components for damage or contamination.
If 0-Ring is not present, install correct 0-Ring in face groove taking care not to cut or nick the 0-Ring.
Lubricate the 0-Ring with a light coat of system fluid or compatible oil.
Align tube/hose to mating fitting allowing hand connection. Mating flat face end should fully contact 0-Ring.
Tighten tube nut to recommended torque listed in the following table.