Beaded Hose Stem Connections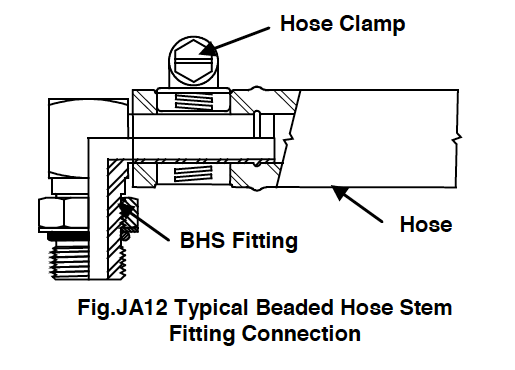 Inspect components for damage or contamination.
Install hose clamp(s) on hose.
Lubricate hose l.D. if permissible.
Install hose to fitting.
Following hose and clamp manufacturers' instructions, tighten hose clamp(s).
Note:
Beaded hose stem fittings are intended for use in suction or low pressure lines, typically less than 300 psi. Follow hose and hose clamp manufacturers instructions for specific application requirements.