Celebrating Family Owned Business Month: Air-Way's History, Pride, and Future
Tuesday, October 17, 2023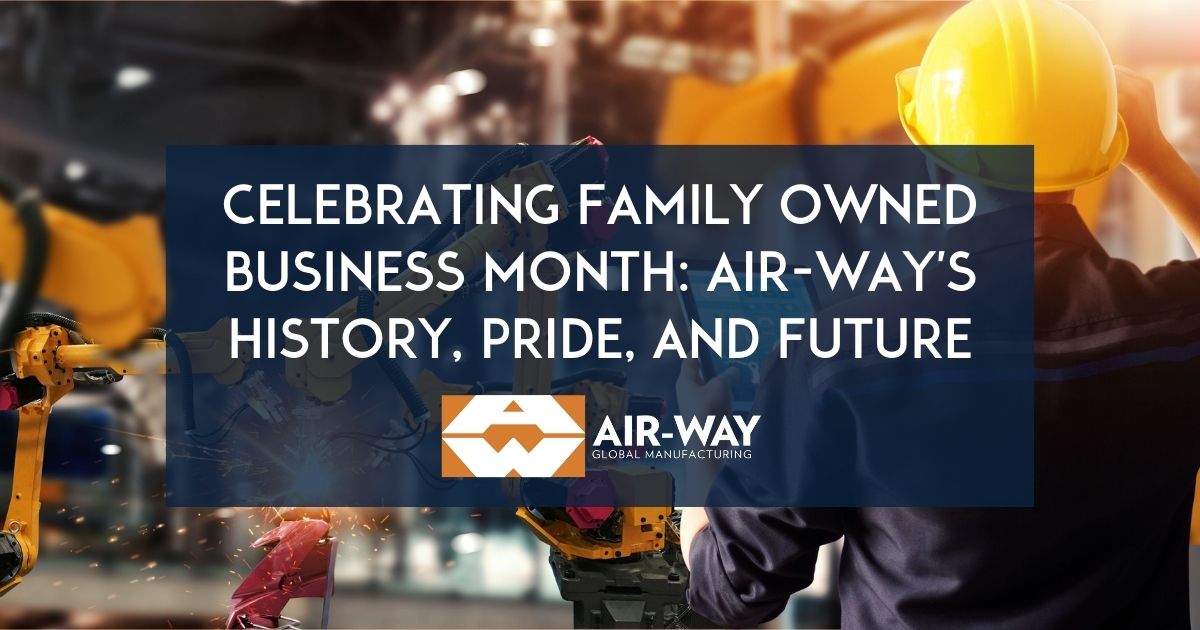 October is Family Owned Business Month, a time to recognize and celebrate the rich history of family-owned enterprises across the nation.
In this blog, we are shedding light on the remarkable journey of Air-Way Manufacturing. From humble beginnings in 1950 to becoming a global player in manufacturing, Air-Way's story is one of pride, innovation, and relentless dedication to their craft.
A Legacy of Excellence
Air-Way Manufacturing, headquartered in Olivet, Michigan, is not just any hydraulic fitting manufacturer; it's the largest independent hydraulic fitting manufacturer in the United States. For over seven decades, we have played a pivotal role in supplying high-quality hydraulic components to a wide range of industries.
Our journey began in 1950 when founders Raymond Hamm and Edward Jacob established the company. What started as a modest endeavor has grown into a major player in the hydraulic fittings industry. This growth and success are a testament to the dedication, hard work, and commitment of the Hamm and Jacob families, who continue to lead the company to this day.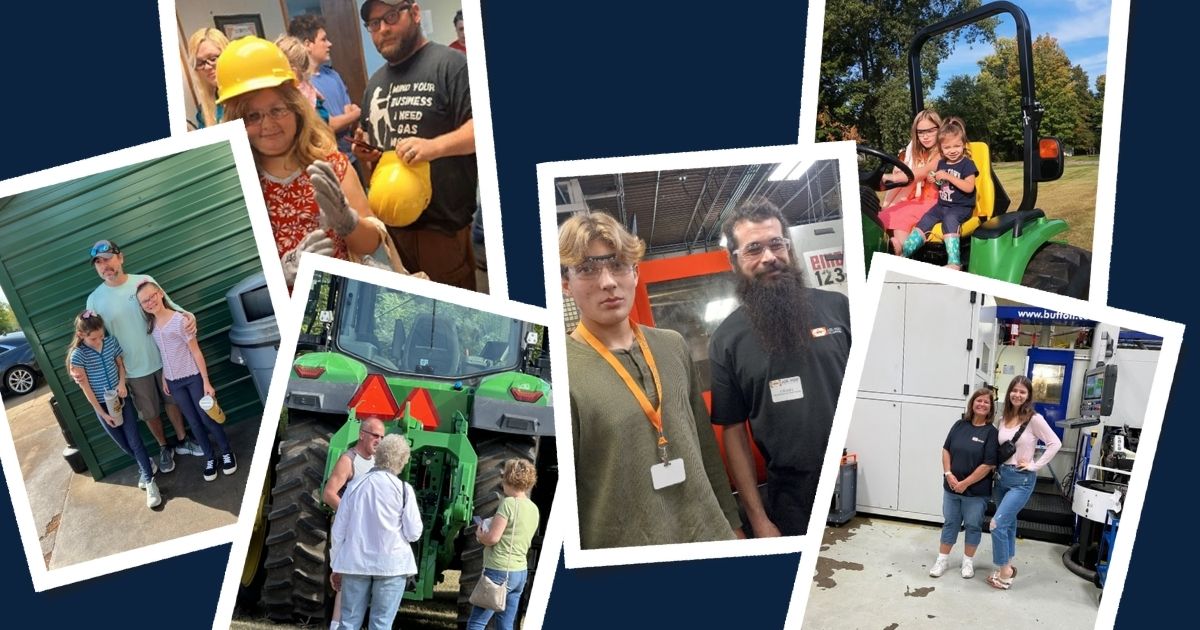 Air-Way employees and their families attending an open house.
A Timeline of Success
Let's take a journey through the milestones that have shaped Air-Way Manufacturing into the industry leader it is today.
1950: Ramond Hamm and Edward Jacob founded Air-Way Manufacturing.

1955: Air-Way establishes headquarters in Olivet, Michigan.

1974: Air-Way becomes a pioneer in two piece fitting technology.

1995: Air-Way establishes CNC focused factory in Olivet, Michigan

1997: Acquired Hydra-Flex, Inc. a regional supplier to automotive and other OEM's throughout the midwest.

2001: The company receives its first ISO 9001 certification.

2007: Air-Way expands its global reach by opening a manufacturing facility and sales office in Shandong, China.

2016: ISO 14001 certification is achieved, highlighting their commitment to environmental stewardship.

2016: Added a Hydra-Flex Hose and Fittings Solutions Center in Charlotte, North Carolina.

Present: Air-Way Manufacturing continues to innovate, expand, and provide unparalleled support to its customers.
ISO Certified
One of our proudest achievements has been obtaining ISO 9001:2015 (with design) certification, highlighting our unwavering dedication to manufacturing excellence. This certification underscores our commitment to delivering hydraulic fittings that meet the highest quality standards.
Additionally, our ISO 14001:2015 certification reflects our commitment to environmentally responsible manufacturing practices.
Customer-Centric Approach
Our reputation as the most versatile and customer-friendly manufacturer in the hydraulic fittings industry is a source of immense pride for us. We understand that each customer's needs are unique, and that's why we've developed special packaging, shipping, and service programs tailored to meet these requirements. We've built our business on the idea that we can do it for you too, no matter the complexity of the project.
Looking to the Future
As we look to the future, we remain dedicated to the principles that have guided us since the beginning. We will continue to innovate, adapt, and exceed customer expectations, ensuring our place as a leader in the hydraulic fittings industry for generations to come.
Family Owned Business Month is a time to celebrate the legacy, values, and ongoing success of family-owned enterprises like Air-Way Manufacturing. From our ISO certifications to our global reach and customer-centric approach, we are proud of what we've achieved and are excited about what the future holds.
Thank you for being a part of our journey, and we look forward to many more years of serving you with excellence. Reach out today to start a conversation with our expert team.
6 Ways to Keep Your Hydraulic Fittings Leak Free

A common and persistent issue in hydraulic systems is leaks, which can lead to inefficiencies, downtime, and increased maintenance costs. To prevent leaks and ensure the optimal performance of your hydraulic system, follow these essential guidelines.
READ MORE

The Importance of Working with a Company Emphasizing Domestic Business Operations

Work with a company that emphasizes domestic operations, can offer numerous advantages and contributes to the overall success of businesses and the economy.
READ MORE

Newsletter–June-2023

Curious what Air-Way and our employees have been up to recently? Check out our June newsletter with some amazing stories including the 2022 employees of the year, the Morels Mushroom Annual Contest winners, and more!
READ MORE